May Virtual Cider and Cheese Tasting SOLD OUT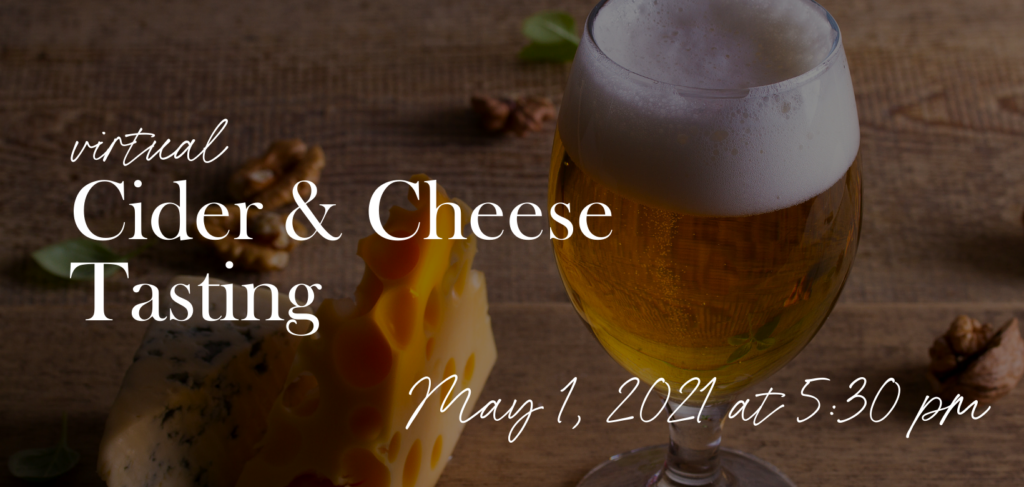 Join us for an interactive virtual Cider and Cheese Tasting, hosted by Thomas Wilson, Cider Master, and Gurth Pretty, the Master of the Cheese.The evening will include three specialty Spirit Tree Ciders, paired with three delicious cheeses for two!
Your ticket includes:
Ciders for two:
Pear Cider – Finally back in stock, this cider is made from a blend of sun ripened fresh Ontario pears carefully sourced from local orchards.
Pear Lavender Cider – This is one of our most popular seasonal ciders and is lightly infused with lavender flowers for a unique floral aroma and smooth flavour.
Sidra – our take on a traditional Spanish cider.
Cheese for two:
Lemon-Lime Chèvre goat cheese
Stonetown Cheese's InCider cheese
Thornloe Cheese's Devil's Rock Creamy Blue Cheese
Also included in your package:
A Spirit Tree preserve and Pasquale's Crackers
A zoom meeting with Thomas Wilson and Gurth Pretty
Ticket sales close April 23 by noon. You package will be ready for pick up at Spirit Tree or a Mississauga location (address will be provided) on April 29, 30 or May 1.