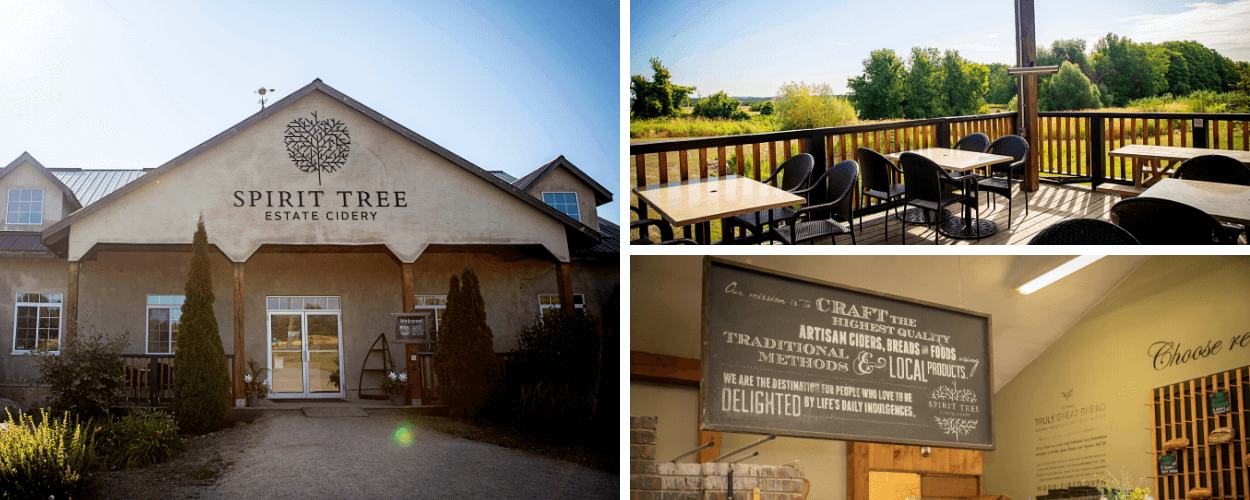 The destination for people who love to be delighted by life's daily indulgences.
a Cidery, Bakery, and Farm Shop.
OUR MISSION
To the craft the highest quality artisan ciders, breads and foods using traditional methods and local products.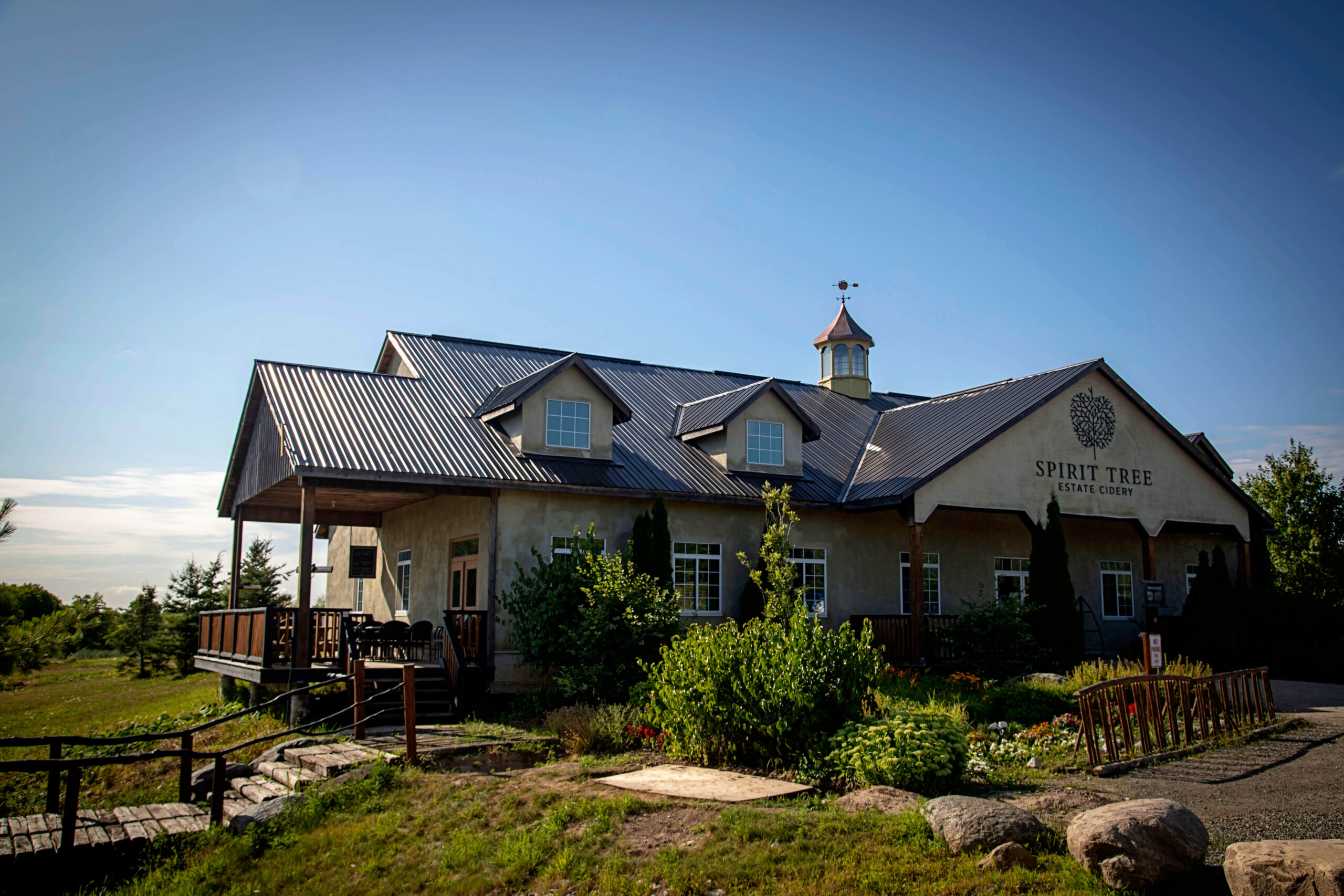 Spirit Tree Estate Cidery is a small, community-focused facility in Caledon.
Our environmentally-friendly property was a lifelong dream, designed and built with sustainability and practicality in mind.
We are surrounded by our apple orchards, warmed by the fire in our wood-burning oven, and excited by the possibilities that hand-crafted, artisanal cider, decadent baked goods & fine food products will bring to our local friends and foodies alike.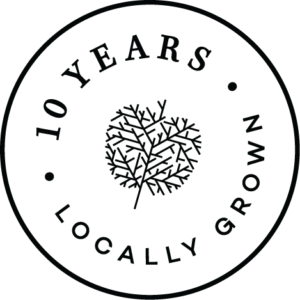 Meet Thomas Wilson & Nicole Judge
The Wilson family are fourth generation farmers in Caledon, Ontario.
After years of running a successful farm market and pick-your-own operation, Thomas and Nicole wanted to expand their business and create a legacy for their family. They had a vision of creating a modern Cidery that honoured old-world traditions.
To develop their craft, they both dove head first into learning about artisan baking and cider-making courses. They took bread baking and pastry courses at George Brown College in Toronto, Le Cordon Bleu Chef School in Ottawa, and the prestigious Le Cordon Bleu Chef School in Paris, France. They also enrolled incider making courses in Somerset, England and at Cornell University in New York. They traveled several time to tour the UK and France, visiting the finest bakeries, pastry shops and cideries.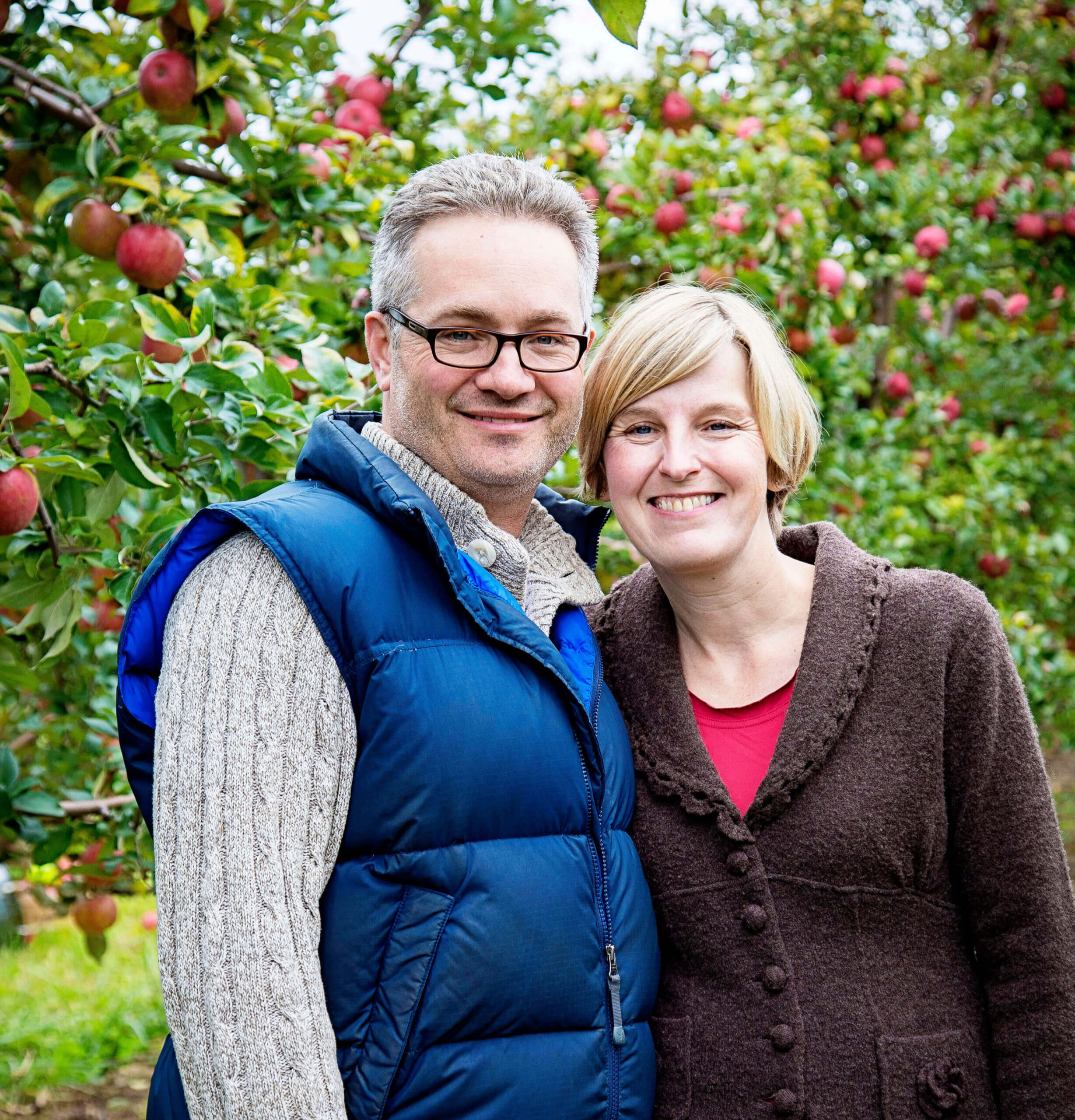 In 2005, they sold the original farm and began the search for the perfect location for their new venture.
They had a vision - to create an upscale location with a beautiful view that would be a true destination for food lovers. At the centre would be a wood-fired oven from which they'd produce artisanal pastries and bread. Apples would take centre stage.
They found a picturesque location on Boston Mills Road in the rolling hills of Caledon. The land had previously been used to grow hay, but speckled throughout the property were hundreds of wild apple trees. It was kismet that the property would be perfect for their soon to be apple orchard and cidery.
​In the spring of 2005, the family started planting apple trees with an initial block of 2,500 apple trees, comprised of 15 different varieties. Over the next three years, they planted over 2,500 more apple trees.  Construction of the building began at the end of October 2008 and we were finally ready to open in September of 2009.
We are proud to be serving Caledon and the Greater Toronto Area for over ten years.
Our Green Facility
When building Spirit Tree Estate, it was important to Tom and Nicole that the entire operation was energy efficient and environmentally friendly from the ground up.
Straw Bale Construction
The building is a straw bale construction, resulting with an insulation value of R-50+, twice of what is typically required in a traditional home.
Geothermal
Instead of using fossil fuels and electricity to heat and cool the building, the Wilson's went geothermal. The system absorbs heat from the earth and heats the building in the winter and draws out hot air in the summer.
Great Tasting Cider
Even the cider-making process was reconsidered with the environment in mind. Spirit Tree opted to treat its cider using a Cider Sure UV Unit to eradicated any possible pathogens while maintaining the naturally occurring nutrients and enzymes released during pressing of the fruit. This process uses much less energy.
The Orchard
If you walk into the orchard, you might think the grass is over-grown and neglected. However, the long grass and wildflowers between the rows of apple trees help prevent soil erosion and are a natural food source for the native pollinators in and around our farm.
To ensure the apples are free of pests, Thomas uses Advanced Integrated Pest Management (or AIPM) to ensure a superior apple crop by using organic or soft chemical control.
Partnering with Toronto Bee Rescue, Spirit Tree manages a healthy bee hive that help pollinate the trees naturally and ensure a Spring bloom.
​
Spirit Tree Estate Cidery was awarded "Environmentalist of the Year" and the "Agri-Food Innovation Excellence" in 2010.
Check out our blog for behind the scenes news about everything here at Spirit Tree Estate Cidery.