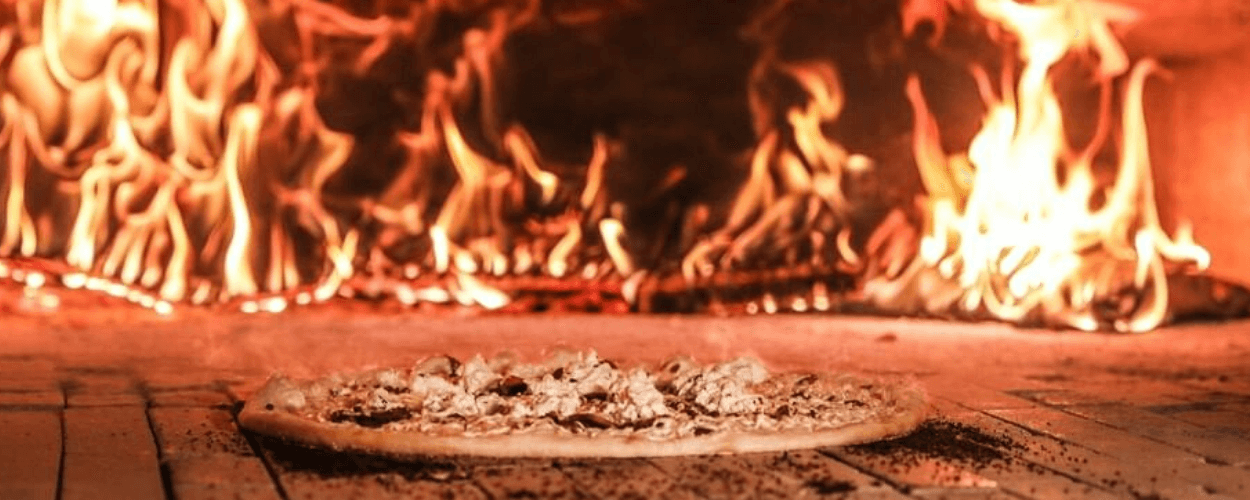 Thin-Crust Oven Pizza made to order
Now Available Thursday to Sunday starting at noon each day.
Enjoy in our seasonal Cider Gardens or as take-out pizza.
Small (11 inch - 4 slices)  -  $17
Large (16 inch - 8 slices)  -  $25
Margherita
Tomato sauce, mozzarella cheese & fresh basil
Tomato sauce, pesto, oven-roasted tomatoes, grilled chicken, roasted garlic, mozzarella & goat cheese
Béchamel, Acton mushrooms, mozzarella cheese & herb ricotta. Topped with arugula and a balsamic reduction
Night at the Opera
Béchamel base, blistered cherry tomatoes, prosciutto, mozzarella, olive oil and topped with arugula.
Wise Guy
Tomato sauce base, roasted peppers, sausage, mozzarella and chili oil.
Weekly Feature - Butter Chicken Pizza
Tomato sauce base, butter chicken, red onions, topped with mozzarella and drizzled with butter chicken sauce.