Peachy Pear Design Contest
UPDATED June 15. We have selected the winner!
The submissions are in! Check out the incredible artwork!
When we decided to do a contest to design the label for our new Peachy Pear Cider, we were only expecting a few entries. We were absolutely blown away by what came in! This is such a creative community with incredible talent!
It was VERY hard to choose but we narrowed it down to our top four choices (in no particular order). Let us know what you think!
We will be making the final selection on June 15 and will notify the winner.
If your artwork wasn't selected, we thank you from the bottom of our hearts for your time and creativity. Thank you so much for sending us your beautiful creations!
Congrats to Julia Do Alamo!
Her work was selected as the label for our new Peach Pear Cider.
Julia is a 19 year old graphic design student from George Brown College.
You can check out more of Julia's work on Instagram at @thedesignfeminine.
Our Peach Pear Cider will be available with is swanky new label this July!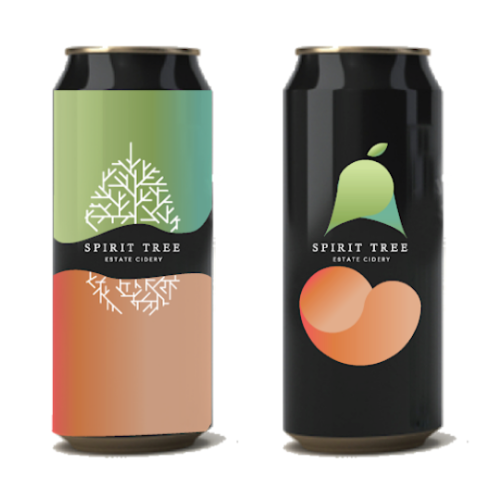 Michela Kochanski
FINALIST
Hailey Seabrooke
FINALIST
Carina and James Marcogliese